Business delegations that come to Israel usually stay for just a few days and therefore their accommodation experience is very important. GOLD's business arrangements with the various hotels in Israel allow us to provide attractive prices for their services that are tailored to the needs of businessmen. In many cases, we are even able to make last minute changes and cancellations free of charge. We at GOLD know how to instruct the various hotels and their employees regarding the importance of the delegation and how they need to be served as a business delegation, even when it comes to attending and handling the smallest details.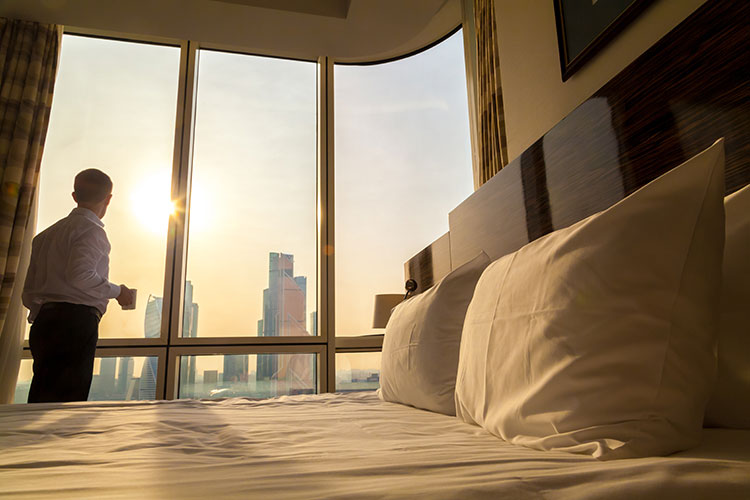 At GOLD, a single representative of our company who speaks the native language of the delegation's members, handles all accommodations and hosting services. In addition, the various service providers (hotel workers, business guides or others) report us in real time in order to consult and make the most appropriate decisions for the clients.
Here at GOLD we are aware of the fact that business delegations often need to make many changes and cancellations at the last minute. We are therefore aware that flexibility is crucial when working with business delegations. The excellent relationships that we maintain with our service providers for outsourced services, allows us to make changes at any time, before or during the business delegation stays with us, in order to ensure that they have an unforgettable experience during their time in Israel and in most cases without having to pay for the changes or cancellations at the last minute.
At GOLD, we provide accommodation services as part of a full package for hosting delegations and businessmen who come to Israel for business. The accommodation services for the business delegations are an important component during the planning of the touring and business schedule for the business delegation.
Aside from the importance of understanding which types of hotels the members of the business delegation are interested in staying in, we at GOLD know how to select the most appropriate hotel for the customer based on their requests and regarding accommodation services that the guests expect.
When the business delegation asks to stay at a four-star or five-star hotel, we at GOLD know, based on our extensive experience, how to select the right hotel based on their country of origin and select the proper rooms for each member of the business delegation.
We know how to make sure that even the smallest details are handled including the type of room and even the view, as well as meals at the hotel, associated services and the associated elements our guests receive in their room. We know how to adjust the hotel and the associated services for business people, such as arranging access to the business lounge or conference rooms.