At the end of last week, we accompanied a unique and special delegation
from China, which reminded us of the added value of our ability to provide for
our customers beyond the standard tourist services.
How it all started
A few weeks ago, El Al approached us and informed us of an upcoming
delegation that we should prepare for. This is a routine request from an old
client. Later, we received a request for a Chinese hospitality service from
Concordia Technologies. A little bit of data and very quickly we realized that
these were the same guests from China and on the same date of arrival in
Israel. Here, too, the Chinese airline Heinan International, which notified the
Israeli representatives, joined the same delegation. In other words, we
received a call from three different customers for business travel services for
the same delegation. Of course, each company has its own set of
considerations, different budgets, they do not know of each other but do know
that the guests do not come only to them.
The Chinese delegation
It was a highly respected delegation of six dignitaries headed by the head of
the China Civil Aviation Authority, who is the deputy minister together with
five senior executives. The strategic importance of this delegation led
Concordia's parent company to fly the World Marketing Manager and the
Chairman of the Board of Directors from the management in China to
accompany the delegation, and from El Al and the Heinan Airlines joined key
people of very senior ranks and accompanied them throughout their stay. Of
course, the CEO of Gold, Mr. Ben Goldberg, accompanied the delegation
from the moment of landing to takeoff back to China.

Divide and conquer or share big
The question of how to deal with such a situation ie. – should we deal with
each delegation separately? How to divide the expenses, meeting times of the
guests and how to provide a high level of services but in a uniform fashion.
We had a great responsibility – to take a situation, one that is full of conflicts of
interest, pressure and suspicion, and to treat each customer in a way that
does not harm the others.
We would like to point out that the parent companies in China had a huge
interest in the hospitality of these guests. This in itself put the representations
of these companies in Israel to a great degree of tension and alertness.
In contrast to most of the visits of delegations in Israel, which are mainly for
business meetings, the current visit included only trips and tours and was for
only 3 days total.
In order for the honored guests to be satisfied (this was everyone's ultimate
goal) it was clear to us that the most important thing was to provide them with
a uniform, coherent and flowing experience.
Part of our work style is to personally know our customers and recognize
their needs. From our familiarity with the people, we made a decision to act
with full transparency, and we worked to unite forces between all the
companies. The result – each company carried in a balanced manner, each
side received equal quality time in front of distinguished guests and the overall
atmosphere was respectable and respectful.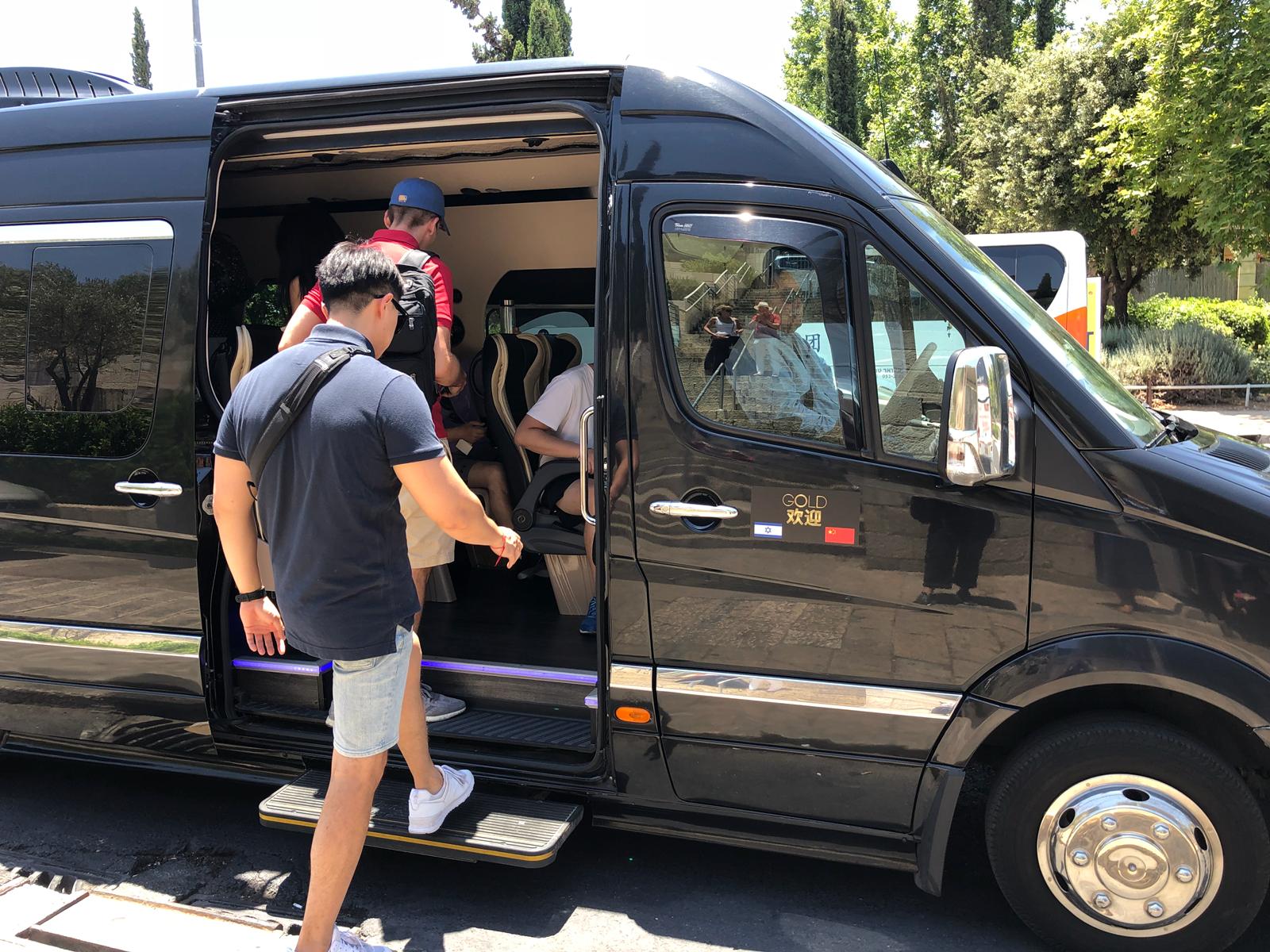 A little personal pride
From time to time we try to define our basket of services as a business
tourism company. When a new customer approaches us, he may request
business travel services such as hotels, tour guide, transportation, interpreter
and so on.
In fact, our loyal customers will be able to testify that the hosting of a
delegation from abroad goes far beyond the specific services, and there is a
lot of flexibility in terms of the service providers, since the CEOs may
suddenly feel like going to Eilat, planning a trip to Jerusalem or coordinating a
gourmet restaurant. or they might just want Chinese food as they're used to.
A High standard of service and accurate synchronization is required. When
everything goes well it is difficult to understand how many faults have been
avoided. For this reason, we do a lot of homework before providing service
and understand the broad business image.
This is the case with all the delegations that we accompany, as well as with
the current delegation – we understood the considerations of each company
hosted by the Chinese, and thus we were able to achieve the full
effectiveness of the visit.