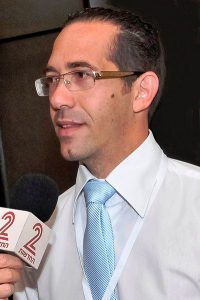 Ben Goldberg
Founder & CEO
Pleasure to meet you,
My name is Ben Goldberg. I am a married father of three and I live in Beit Yanai.
After eight years bouncing between the worlds of business and tourism, I decided to establish GOLD – a company that specializes in business tourism.
The natural connection that exists between the realms of business and tourism gave me the idea to open a company that specializes in providing companies with end-to-end services for businessmen and guests visiting in Israel from abroad.
One of the most important things I had in mind when I established GOLD was the human capital – the team that would work beside me. The GOLD team is made up of a diverse group of professionals with unique skill sets, capable of providing businessmen and guests who come to Israel from abroad with the perfect balance of business and pleasure.
GOLD's clients are part of the shared journey. We see our clients as an integral part of our family. We provide foreign guests with the highest level of service during their stay in Israel in order to ensure that the purpose of their visit is met and that their stay is a success.
We at GOLD will be happy to answer any questions you may have and assist you in every way to make sure that your visit in Israel is successful and that your business needs are met. We look forward to hear from you.
With warmest regards,
Ben Goldberg
ben@goldbtours.com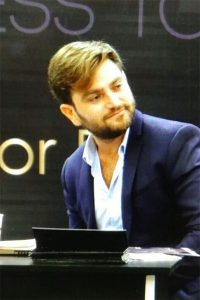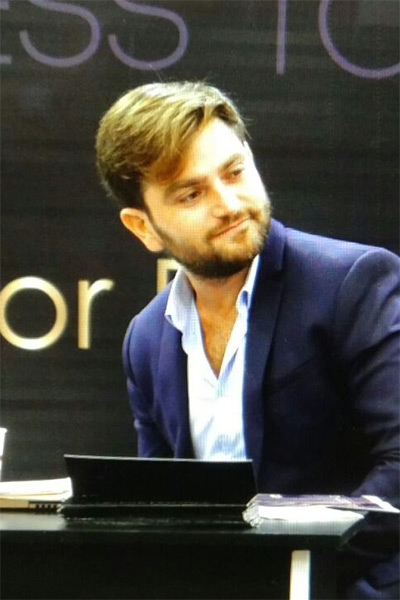 Ron Marshak
Partner & VP Marketing
Pleasure to meet you,
After serving in various positions in the world of marketing, sales and business development, I was looking for the next challenge in my professional life.
In a world where everyone is playing in the same playground, I was looking for something new. This search summoned me an unexpected meeting with Ben. After one and a half hours of conversation with Ben, I fell in love immediately and I asked: where do I sign?
Today, GOLD's family provides our clients a wide range of hosting services they need, in order to successfully crown the business objective for which they have hosted overseas customers in Israel.
For us, the art of hosting people from around the world is measured by the capability to go into details, respect different cultures and know how to customize each hosting services they need in Israel.
With warmest regards,
Ron Marshak
ron@goldbtours.com
Chen Nahari
COO
Pleasure to meet you,
My name is Chen and I am responsible of all the operational side at
GOLD
.
I have a bachelor's degree in Business Management, and I have gained experience in the field of operations by working for different Israeli companies.
As part of my job at GOLD, I work with a wide range of people – suppliers and customers, and taking care of all the delegations we host.
The most important thing in our company is to provide excellent service to all of our clients and make sure their visit in Israel is will achieve all of their needs and desires.
With warmest regards,
Chen Nahari
chen@goldbtours.com